What's on
Sun 20th AUGUST, 2.30pm - The Globe Sunday Matinees present Jennifer Little (soprano), Pauline Rowe (contralto), Nigel Tongs (tenor), Lindsay Yeo (baritone)
Suggested donation from $5.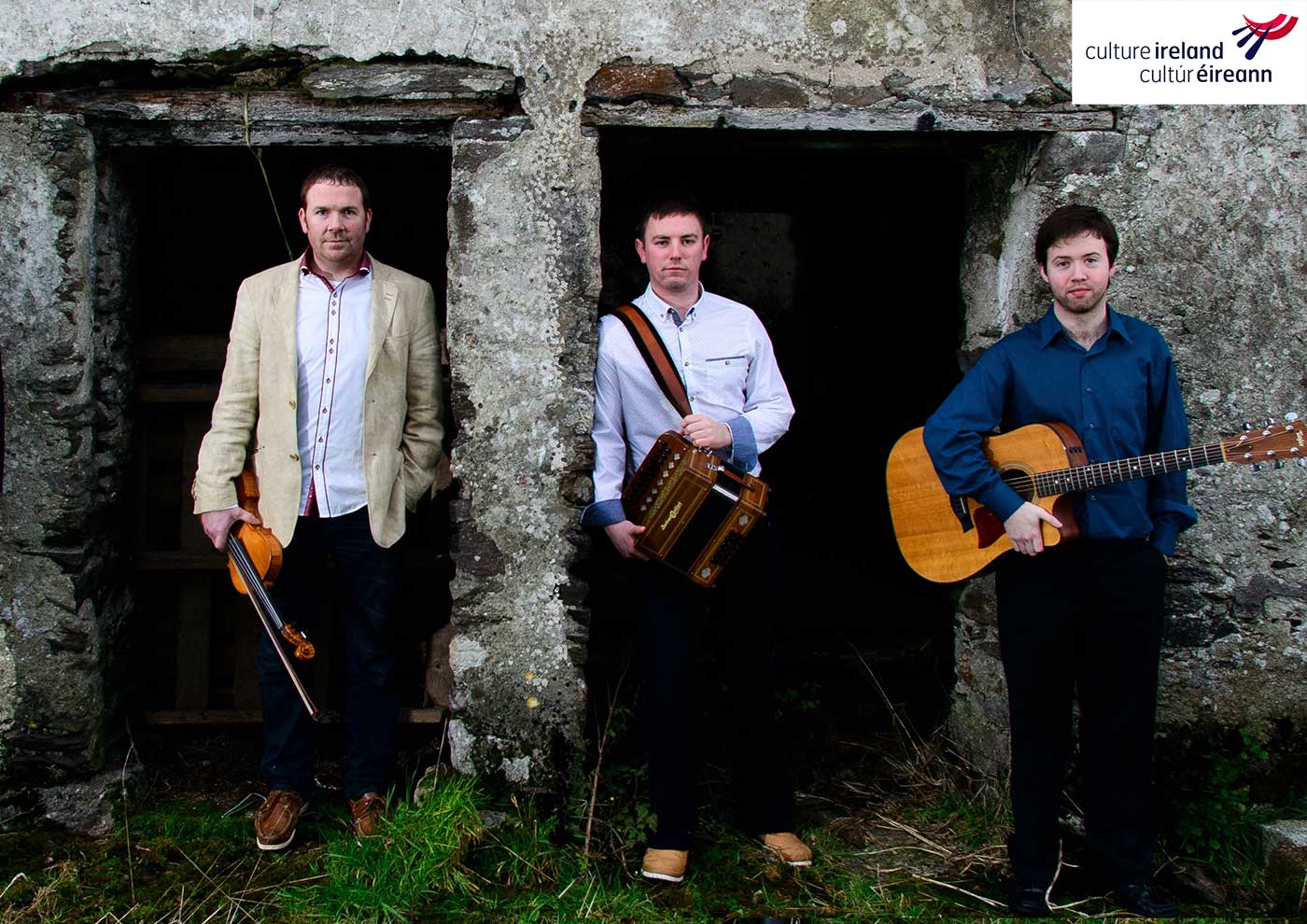 Thu 24th AUGUST, 7.30pm - AN DÉISE : Featuring Paddy Tutty, Derek Morrissey and Caoimhin O Fearghail
An Déise are three of Ireland's top traditional musicians; Paddy Tutty (fiddle, bodhran), Derek Morrissey (button accordian) and Caoimhin O Fearghail (guitar, vocals, flute, uilleann pipes). Best known for their work with Caladh Nua, the trio has performed at many of the world's leading folk festivals including Tonder, Lorient, Mood Indigo (Mumbai) and the Winnipeg Folk Festival. To preview this band go to An Déise in action and for tickets BOOK HERE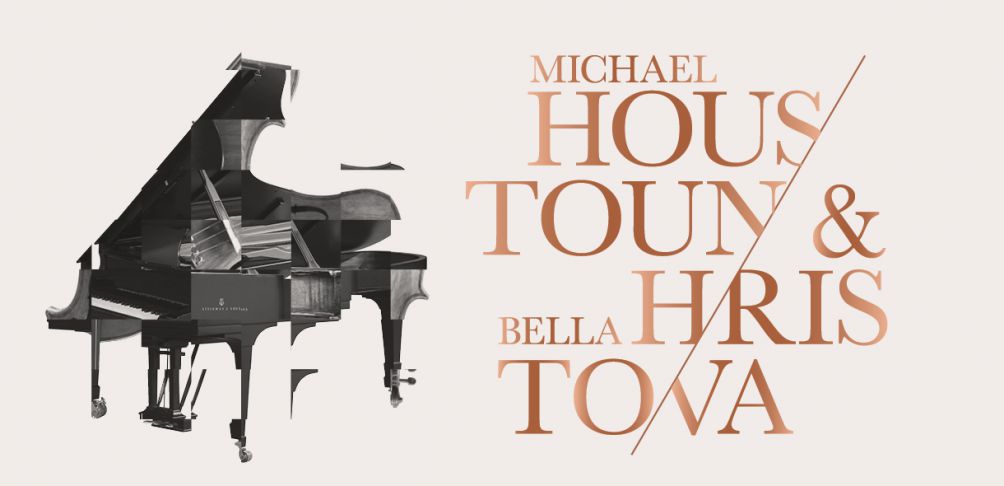 Sun 27th AUGUST, 5.00pm - Beethoven : The Piano and Violin Sonatas; Michael Houston & Bella Hristova
Beethoven's ten Sonatas for Violin and Piano form a transcendent, transformative monument of the duo sonata repertoire. For more information see HERE. Book HERE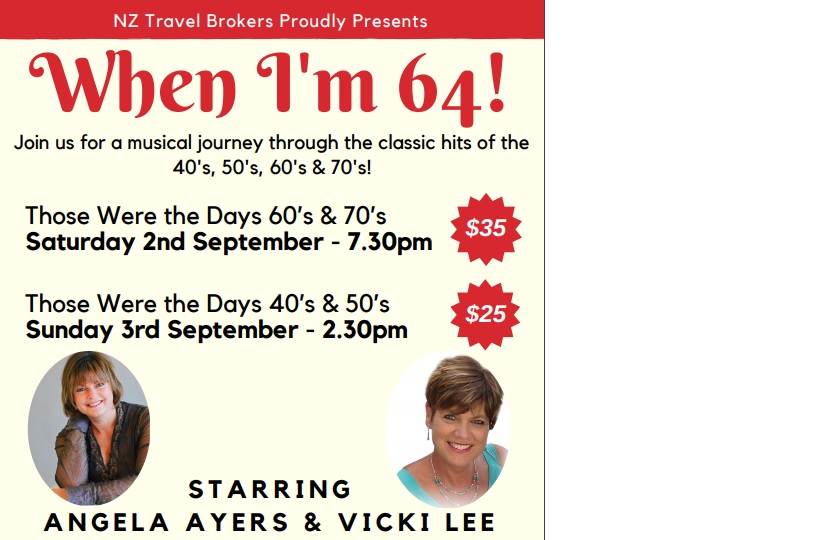 Sat 2nd and Sun 3rd SEPTEMBER - When I'm 64!
Join Angela Ayers and Vicki Lee for a musical journey through the classic hits of the 40's, 50's, 60's & 70's!
Featuring Songs From: Ella Fitzgerald, Doris Day, Patsy Cline ,Vera Lynn, Leslie Gore, Sandy Shaw, Dionne Warwick, Burt Bacharach,to The Beatles, Petula Clarke, The Carpenters, Mamas and Papas, The Seekers and more!
Those Were the Days 60's & 70's Saturday 2nd September - 7.30pm. BOOK HERE
Those Were the Days 40's & 50's Sunday 3rd September - 2.30pm BOOK HERE
Fri 20th to Sun 22nd OCTOBER - National Young Performer Awards
Troupe/Group, Highland, Instrumental, Speech & Drama, Modern. More information coming soon....
Subscribe to the Globe Theatre mailing list HERE